5' 5" height, 140 pounds weight
165 cm height, 64 kg weight (10 stone)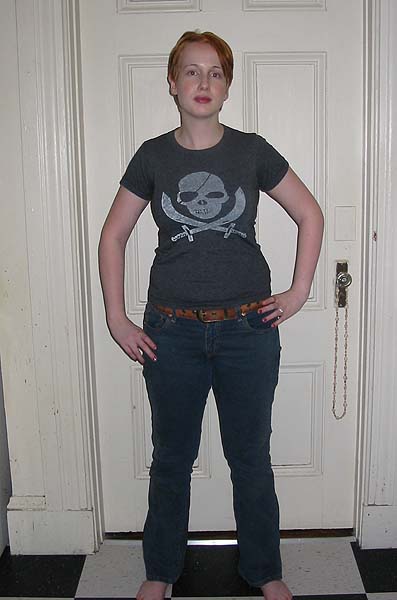 Here are a couple more photos for your height/weight matrix. My husband and I are exactly the same height (5' 5"). I'm 145, and he's 165.
We love your site!
~Andrew and Julie Taitano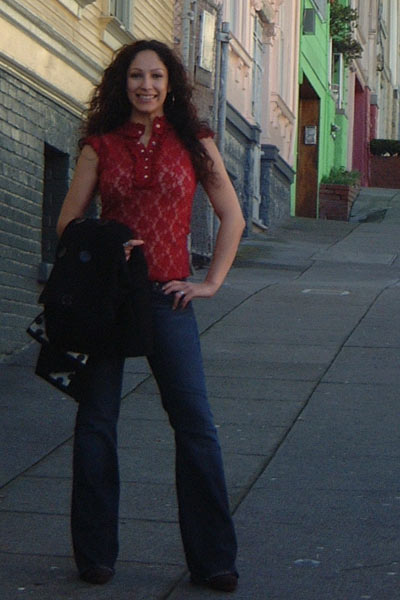 Drop me in da box!! :)
I'm 5 ft, 5 in. In this pic I weighed 140
Cheers!
Sincerely,
Lisette Lanuza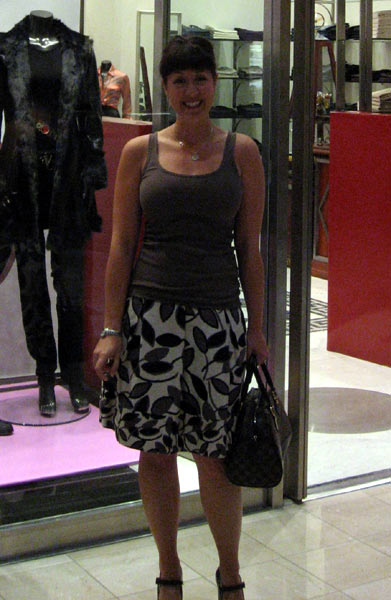 I know this is an old site - just in case. . . I love the idea.

5 foot 5
135 pounds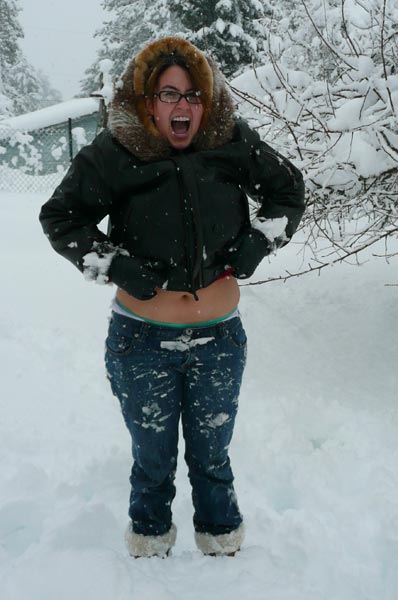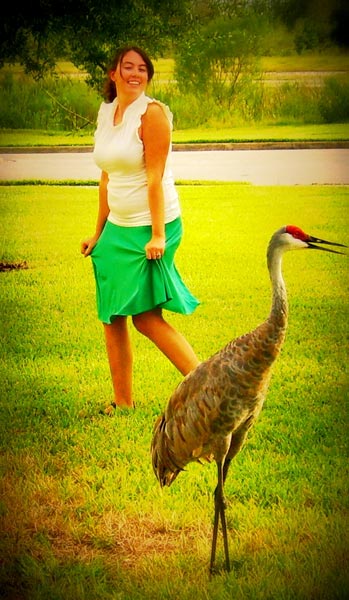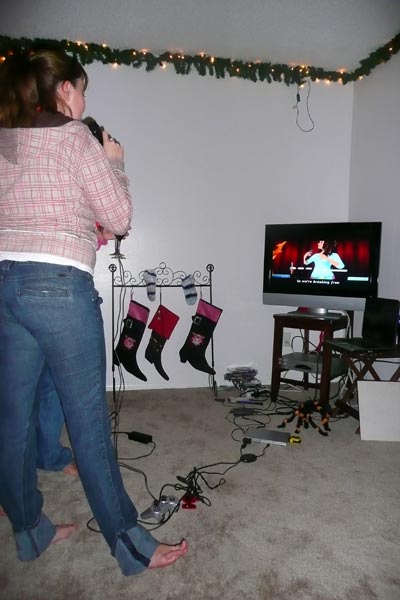 I'm 5'5 and I weigh about 135.

I don't have a picture of my profile, but I do have one of my back, if you want it.

I think this is a brilliant idea. It's very comforting to me. While I'd like to drop a few pounds, it feels good to see so many shapes and sizes out there. Also, my website is http://www.photoblog.com/Euterpe/

Thanks,
Larkin.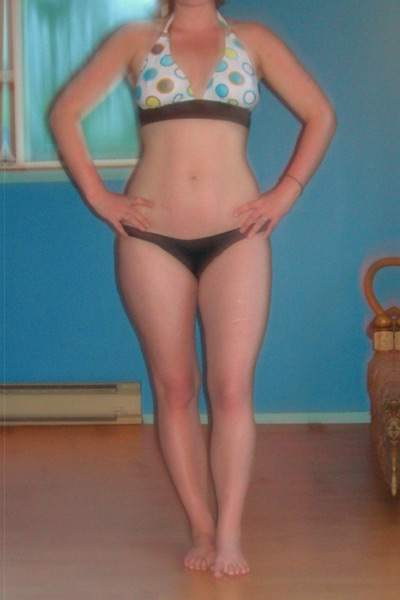 Here is another picture to add to your chart. I think this idea is great. It really does show that individuals can look very different despite having similar numerical measurements.
I have struggled with anorexia nervosa throughout my life. I am currently doing well....in fact, I am better than just "well"....I am very proud of my HEALTHY curvy body.
My height is five feet, five inches.
My weight is 135 lbs

Thanks once again;
-Dawn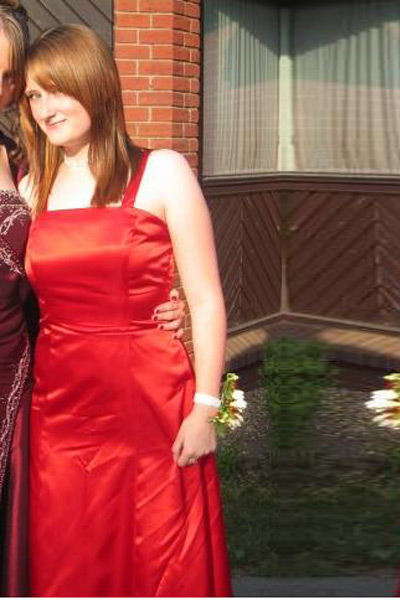 Great work.

I have two pictures. The white dress is me at 9 stone (I think that's 126lbs) and the red dress is me at 10 stone (I think possibly 142 lbs.) :)

Good luck!

love your project!
height: 5 foot 5 inches
weight: 140
I'll send you another one once I reach 125 pounds, I'm at 135 right now :D
Dress Size: It ranges from 5 to 7.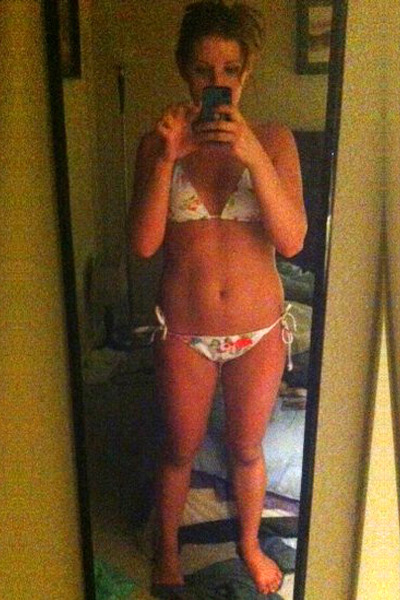 I have tried to lose weight, and have lost 3 inches off my mid section (measurement taken around the waist at the belly button), but I'm always at 140 lbs.. My only guess for this is that muscle is built really fast to make up the difference in weight.
Regards,
Jessica
---




| BMI - Body Mass Index | Age Chart: 1-100