5' 6" height, 140 pounds weight
168 cm height, 64 kg weight (10 stone)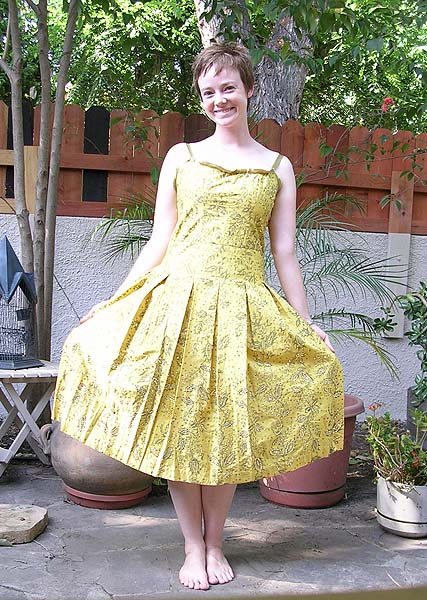 Hi Rob!
I wrote a nice long e-mail about the subtleties of this project (will women lie about their weight? how great is it that the heavier people are sending in their photos? Why are there so many on the beach? It's cool because women don't know what men weigh and vice versa) and then the e-mail crashed.
Anyway, I noticed that my height/weight is missing, so I decided I would REPRESENT! for all the five foot six, 140 pounds folks out there.
take care,
Tara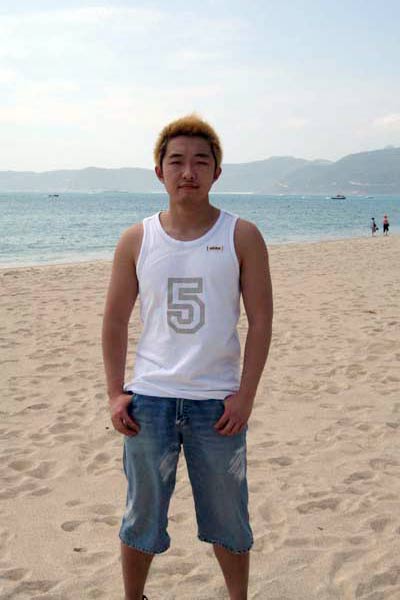 There is also a photo of Hahn's friend. His name is Xiaobing. He is 168cm and 65kg.
These were taken while they were on holiday in Sanya, Hainan Island, China in February.
They both live up in the northeast of China and desperately had to get away from the cold and snow.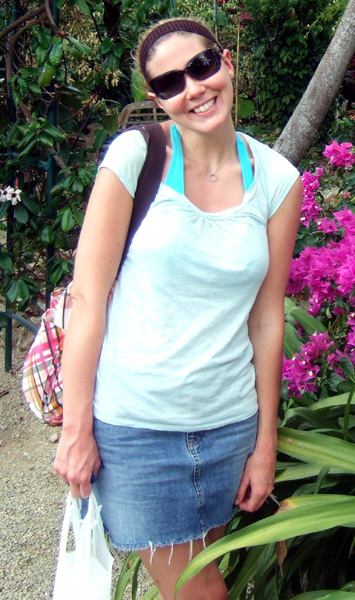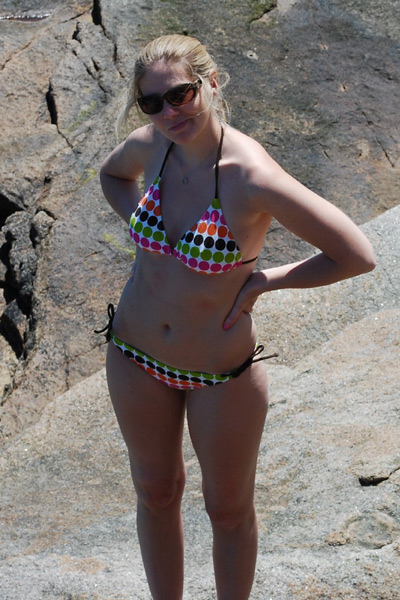 My name is Caitlin and I weigh 140 lbs at 5'6.5" inches tall. I submitting two pictures for me, and two for my boyfriend. His name is David and he is 5'7.5" and 155 lbs. Great idea for a site, hope these help!

Caitlin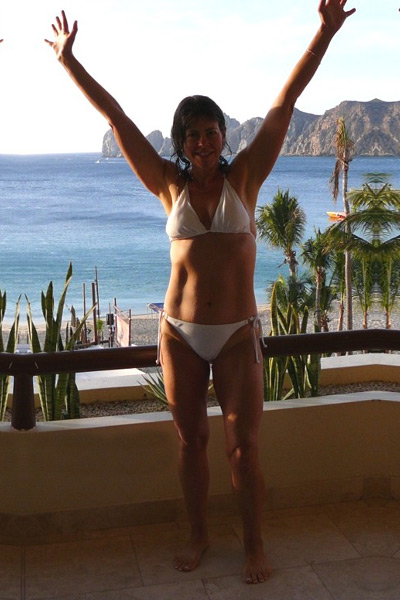 My name is robin and I'm 5'6"
I weighed 140 in this picture.
Let me know if u use these pics please.
---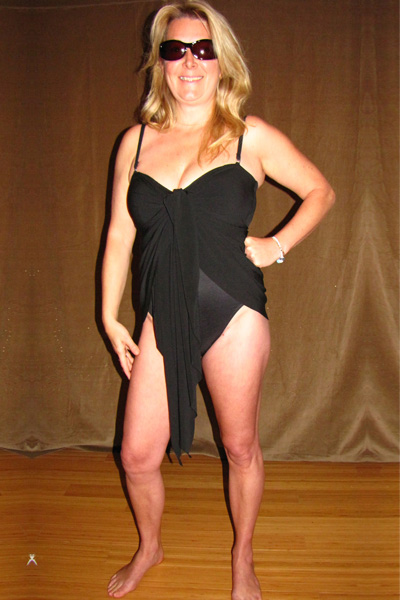 Hi, my name is Sharon. I am 5'6.5" tall and 145lbs.
I have a rectangular figure or inverted triangle because I have broad shoulders and back, my top size is large and my hips are narrower - size 8 pants. I really love this bathing suit because it adds shape to my figure - I have no waist and it covers my tummy.... I got it from Victoria Secret and you can wear it 8 different ways.
---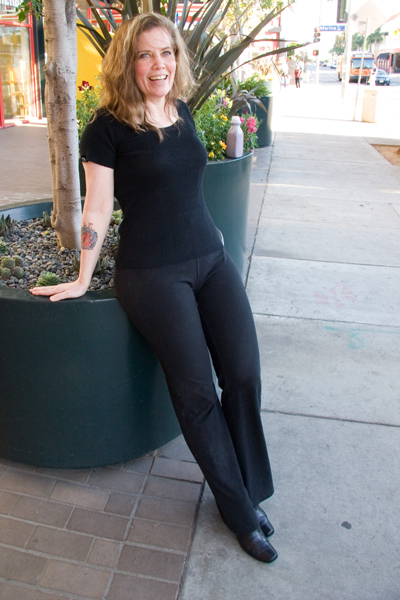 i am sending this one first at 140#, and the second one included at 130#-- i know they are not exactly what you are looking for, but if someone my height wanted to see the difference between 140# and 130#, it's significant! dianne, 5'6"
---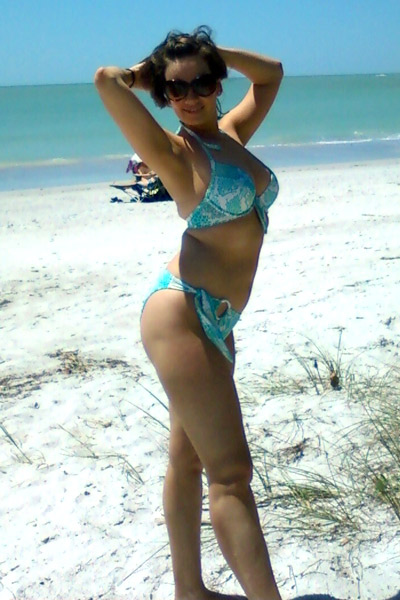 Hi there! My name is Fran; I am 5'6" and weigh 143 pounds; this pic was taken at Madeira Beach, FL.
---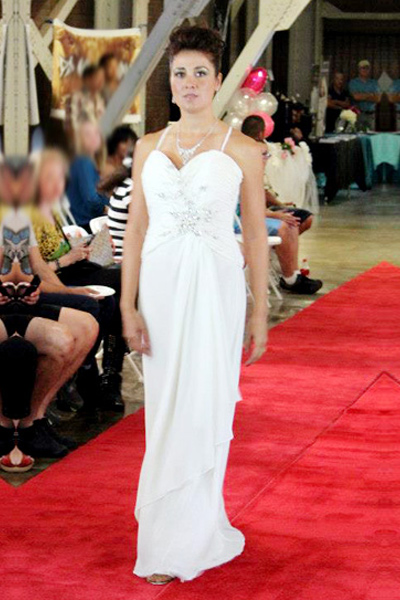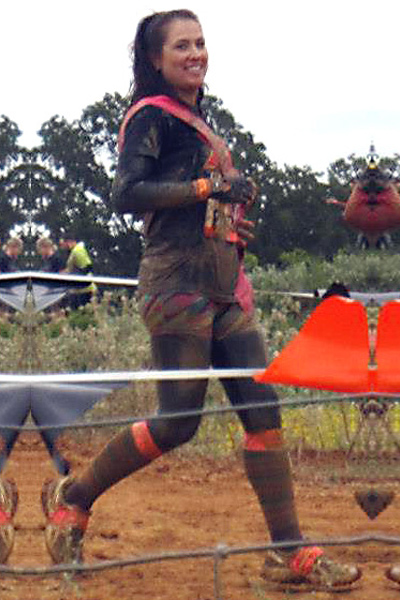 Hi,
Here are two pics of me I hope you include in your chart.
One is of me participating in my first Tough Mudder event on my 42nd birthday (10/7/12) after losing 10 pounds for it. And the other is me modeling in a fashion show the next weekend. All of these accomplishments have been a great boost to my confidence. Thanks in advance,
Audrey L.
---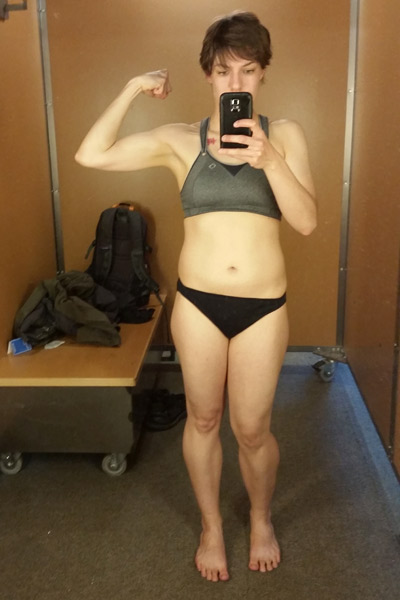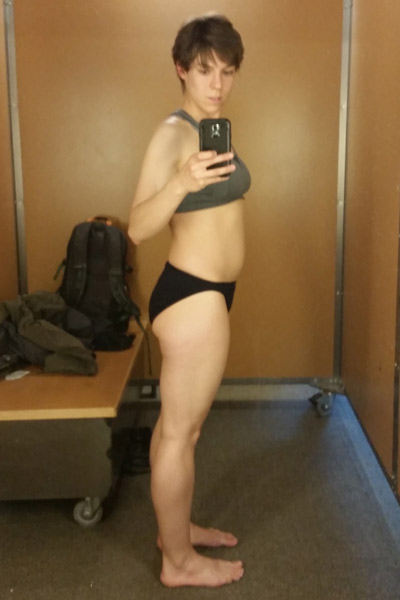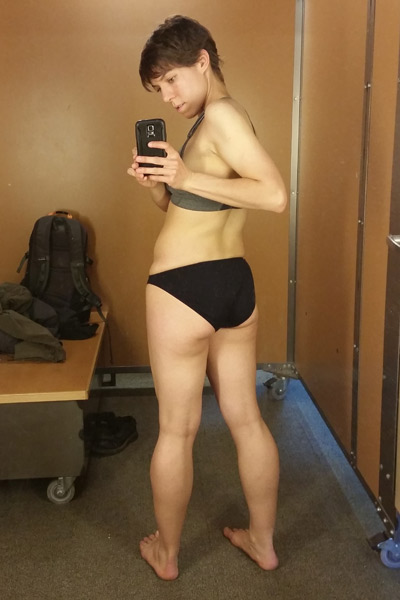 I love your chart, I'd like to submit to it even though my size is pretty well-represented.
My name is Haley, I'm age 28, 5'6" tall, and 143lbs.
I used to be more in the 160-170 range for a long time, and even got to 180+ once, but now I have a physical job and have made some good habits and killed some bad ones, and I think this is the right size for me.
---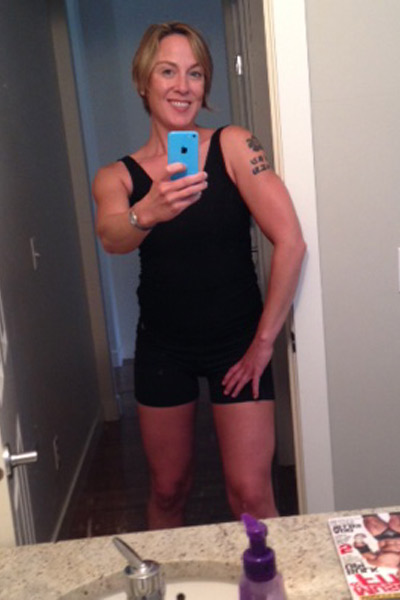 I am a 39 year old female from Canada. I am 5'6" tall and weigh 140 pounds. I lift heavy weights and do minimal cardio.
---