6' 0" height, 170 pounds weight
183 cm height, 77 kg weight (12 stone)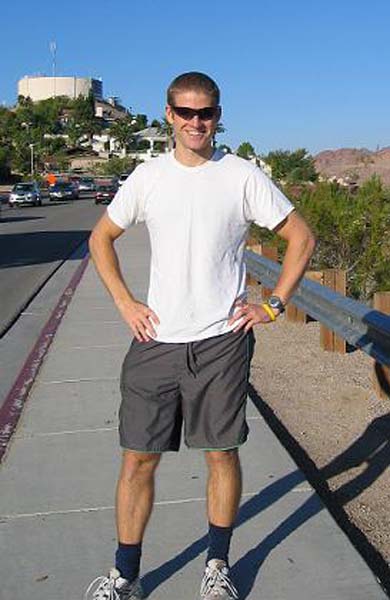 Rob,
Height: 6'-0" Weight 170lbs Thanks, Josh Gibbins
---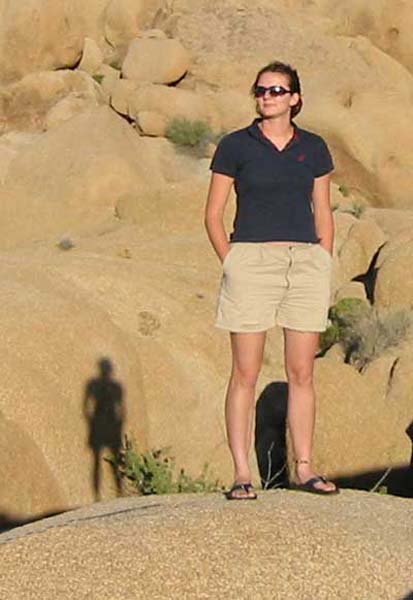 ---
hi Rob, I noticed you had a gap on the height-weight chart where I fit, so here's my picture and info:
height 6', weight 170 lbs.
-Renee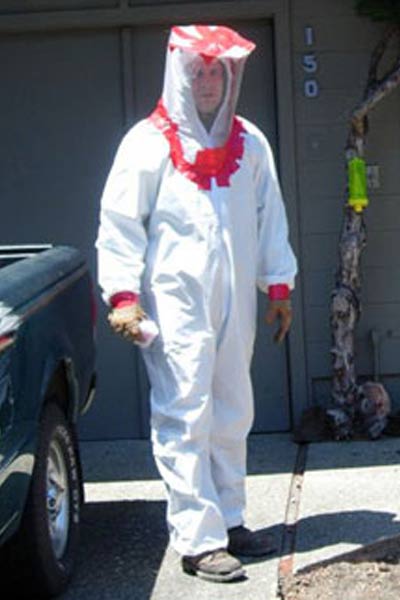 Hi Mr. Cockerham,
I'd like to submit one of my photos to your chart. You may be wondering why i've attached two images. The larger is to show you my approach to taming a wild nest of underground hornets. Take a look at the base of the wall on the left side of the entry....pile of dry ice! All the hornets went to sleep so I could re-move them. All done while in my makeshift bee-keepers outfit. If I'd only had some of your sweet heart shaped safety glasses.
I really enjoy reading your site and seeing your projects. Perhaps someday a diner somewhere will serve a Bacon Churner.
I happen to play in a punk band that only does christmas songs..that is the link i'd like to submit..although i guess i'd understand if you wouldn't allow those sorts of links since we do sell things, unfortunately not very many though.
Doug
W: 170
H: 6'0"
** the "150" in the picture is not my address, it's the number of perished yellowjackets.
---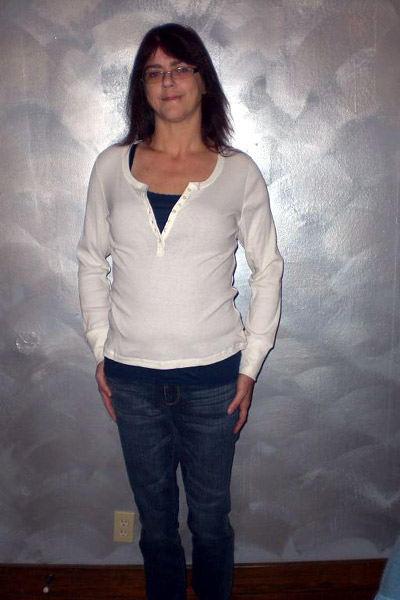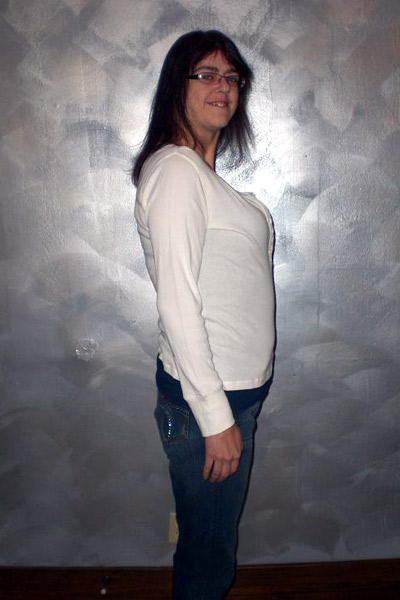 6'-0", 171#, size 7/8 skinny jeans, size L shirt, 11 shoes. Thank God the style nowadays is to have crumpled ankles on the "normal" girls! Finding long enough pants used to be a royal pain! Oh, and the torsos on the shirts.... Really??? Tunic lengths are good...
Love your website!
---




| BMI - Body Mass Index | Age Chart: 1-100